"JR - Déplacé∙e∙s," Gallerie d'Italia, 2023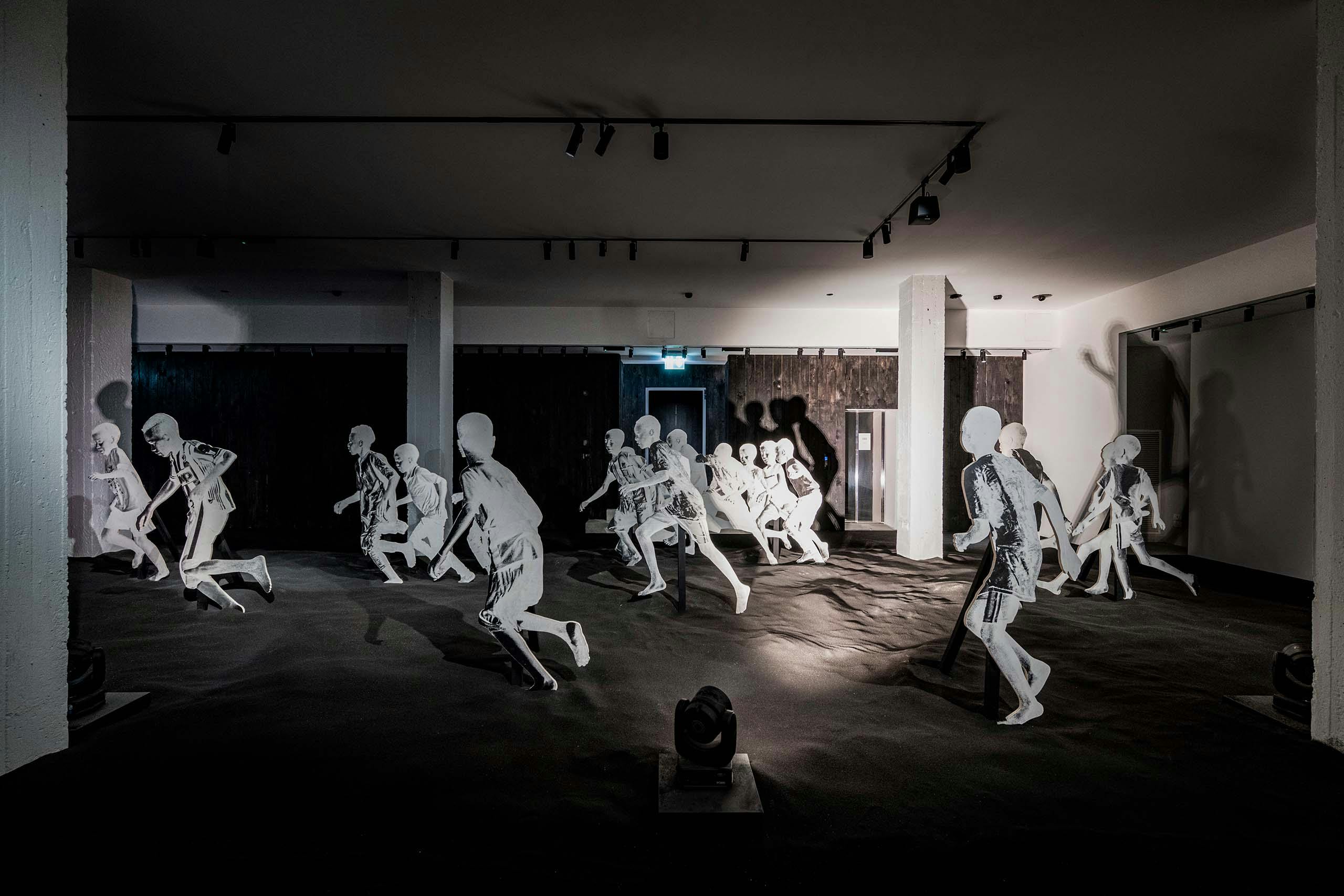 "JR - Déplacé∙e∙s," Gallerie d'Italia, Turin, Italy
February 9th - July 16th, 2023
Déplacé∙e∙s and its debut exhibition in Turin, Italy at the Gallerie d'Italia address an ever-more-visible phenomenon: the unprecedented displacement of people around the globe. In 2022, the number of people forced to flee their homes due to persecution, war, climate disasters, and human rights violations exceeded 100 million. About ten years ago, that number was 10 million. 

JR launched his Déplacé∙e∙s project in 2022, traveling to crisis zones and refugee camps in Ukraine, Rwanda, Mauritania, Colombia, and Greece. In each location, he organized a procession around a 45 meter tarp that displayed the image of a refugee child from the community.

The Gallerie d'Italia exhibition marks the first time that the images of all of these refugee children are together. They are part of a mechanical installation, in which their portraits unfurl as they move upward asynchronously, dwarfing visitors with their monumental size. 

Another room shows statues of lifesize children running across black sand.

The multimedia exhibit further immerses visitors in scenes from refugee camps through 360° video projection. Nations use refugee camps as a means to exclude displaced peoples from their society. The exhibit forces visitors to visit these camps, look refugees in the eye, and grapple with this crisis. It aims to inspire action.


Prior to the JR - Déplacé∙e∙s exhibit opening, JR organized a massive procession in which over fourteen hundred people gathered to carry the five tarps through Turin. With each beginning at a different point in the city, the images converged on the Piazza San Carlo on February 7th. For the first time, the children were captured playing together, their youthful aura inspiring hope.