New Book: "Artist Until I Find a Real Job"




New Book: "Artist Until I Find a Real Job"
April 28th, 2023
Most people know JR for his monumental installations that transform buildings and streets around the world. However, since the start of his career, JR has experimented with different materials and techniques to create fine artworks in a diverse array of media and forms. JR's artworks have always been the main way he finances his public art projects.
Now, for the first time ever, you can discover the full breadth of JR's studio artistry through his new book Artist Until I Find a Real Job.
The encyclopedic volume is a retrospective of JR's artworks from 2002 to present day. The result is 1,472 pages that showcase how his artistic creativity has developed over the past two decades. The chapters cover JR's mechanical works, marouflage on canvas, ink on wood, glass works, sculpture, NFTs, and much more. Through vivid photographs showcasing the artworks and the creative process behind them, we are offered a window into the synergies and intricate techniques that bring JR's vision to life.
Artist Until I Find a Real Job opens with an interview between JR and the art curator and critic Hans Ulrich Obrist, who introduces JR's work and explores his artistic practices. It is followed by an essay by the Hollywood screenwriter Eric Roth and a text by the Palais de Tokyo curator Hugo Vitrani.
Artist Until I Find a Real Job is now available on Atelier JR. The print run is limited to only 2,000 hand-numbered copies. Don't miss out on the opportunity to bring home this extraordinary book.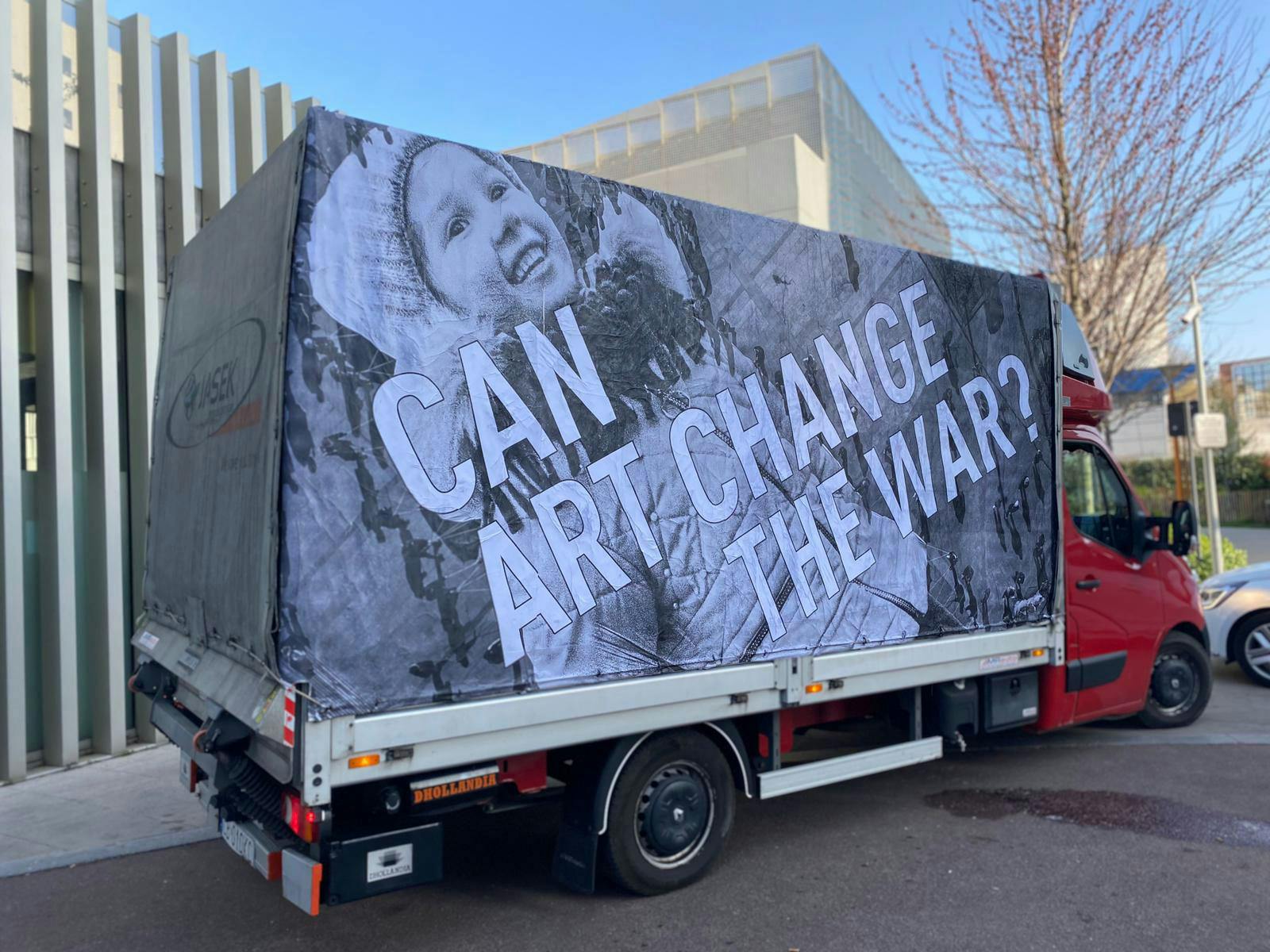 Can Art Change the War? An Update