Retour à la caverne, Act II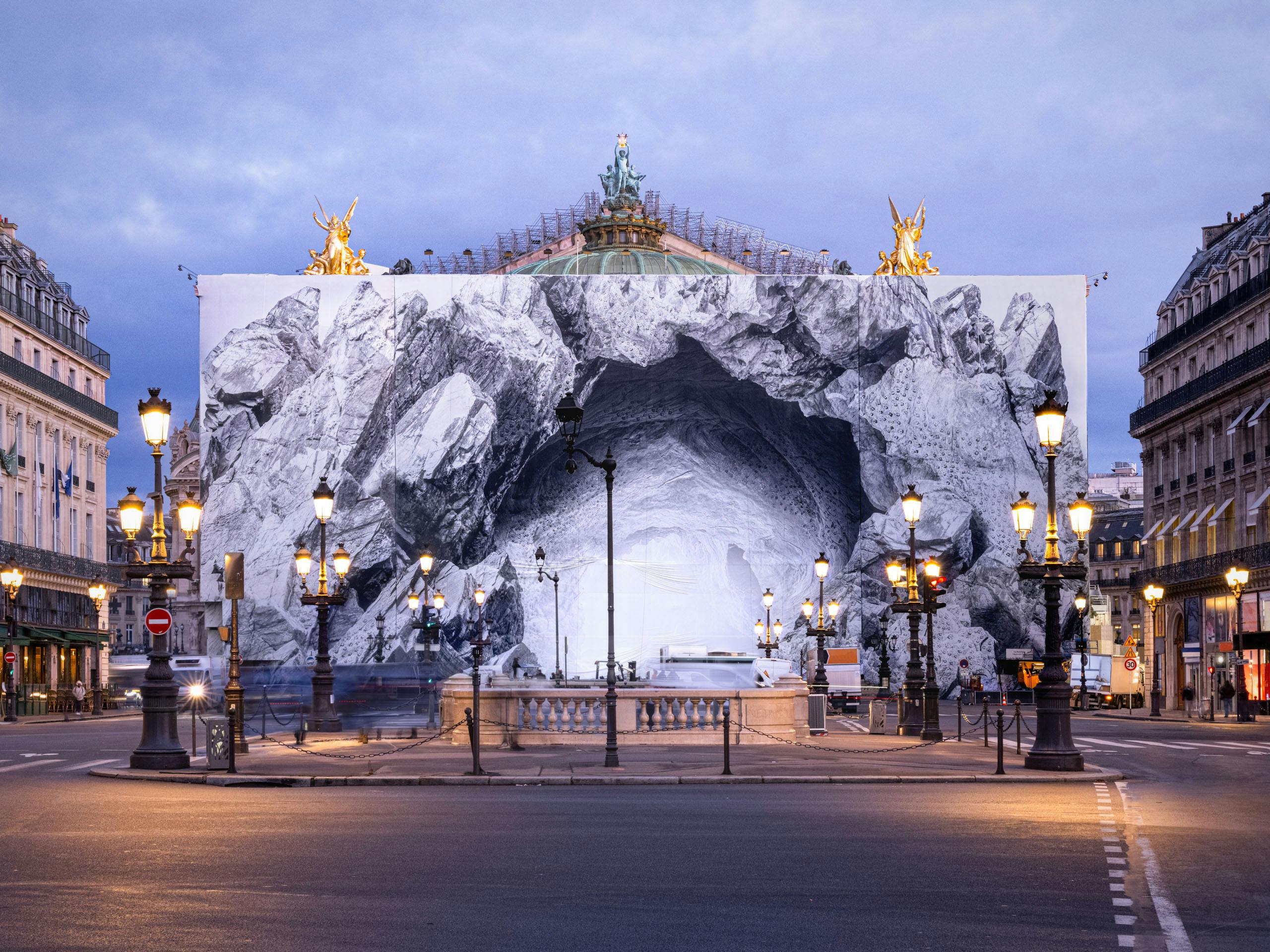 Paris, France
2023

Retour à la Caverne - Act II, Paris, France, 2023
Following Act I of JR's project Retour à la caverne on the facade of the Palais Garnier in September, the public is invited to dive deeper into the cave for the project's second act this November. With Act II, the building's architecture has faded away, and we find ourselves inside the cave. The vast cavern is framed by jutting rock formations, marked with human handprints. The cave has become a protective place that shelters its residents from the violence of the world. The darkness reveals light.

On Sunday, November 12th at 7 pm and 9 pm, the public is invited to witness the opening of the cave, its secrets revealed for one exceptional evening. Two performances, presented free of charge, will take place in front of the Opéra national de Paris. Place de l'Opéra will be closed to traffic, allowing the streets to become the peoples' auditorium.

At JR's invitation, choreographer Damien Jalet will debut his piece CHIROPTERA, a performance of 153 dancers with Amandine Albisson as the soloist, an Étoile at the Paris Opera. The performance features music composed by Thomas Bangalter and will last about twenty minutes. For one night only, the cave's entrance will become a stage curtain that opens to reveal the cavern's allegorical purpose.

While the first Act of Retour à la caverne referred to the origins of ballet and opera by mixing classical architecture with archaic geological structures, Act II invites us to go back even further in time. The scattering of handprints across the trompe l'oeil anchor the cavern as the birthplace of cave art. Hundreds of people participated in the creation of Act II - Retour à la caverne by making prints of their hands during Mano Habilis workshops at le 19m. From September to November, participants learned how to embroider, embellishing their own handprints and posing with their creations at an Inside Out Photobooth. Their prints were collected and placed on the facade alongside hundreds of others.