"LES ENFANTS D'OURANOS," Perrotin, 2023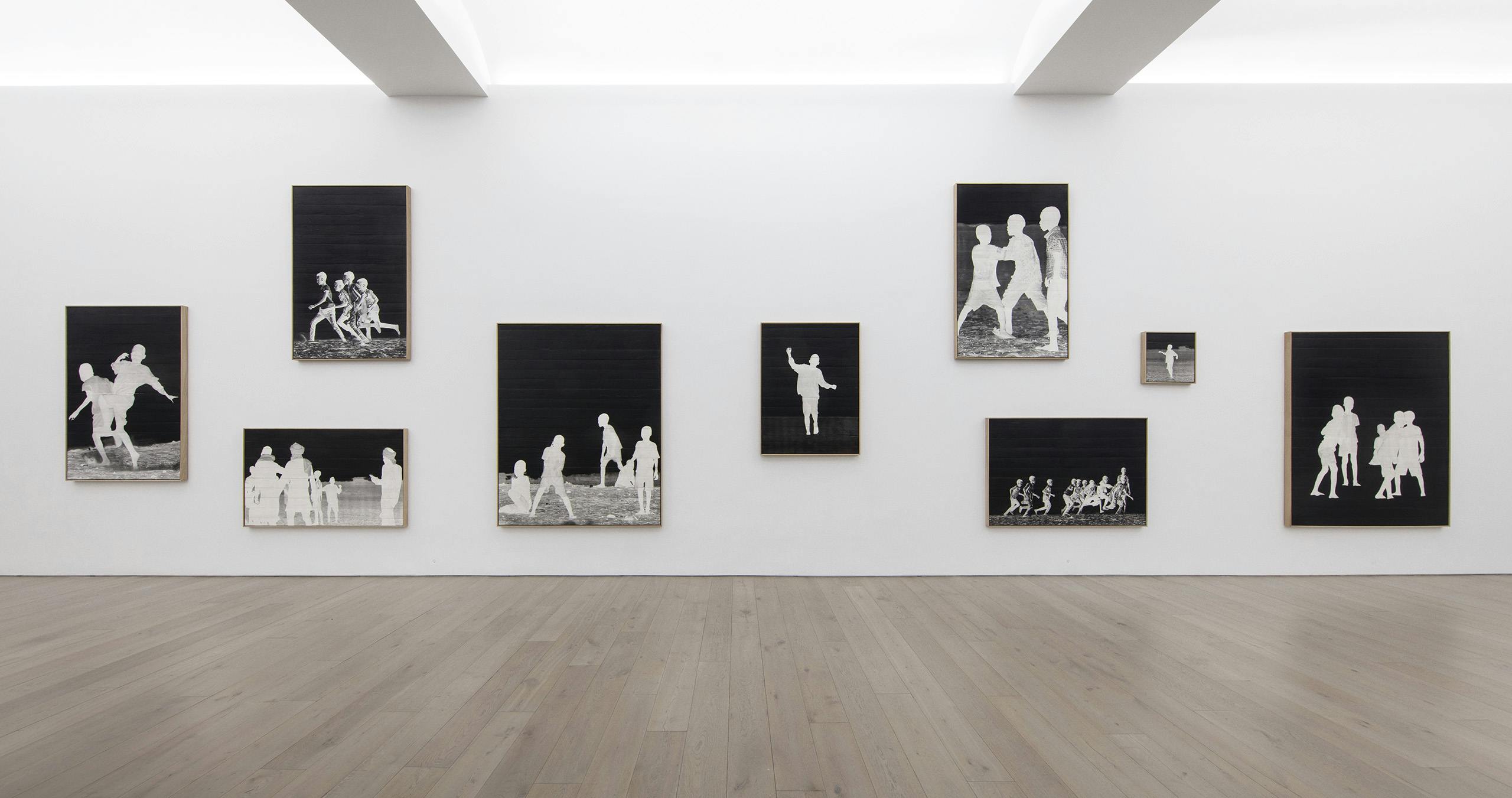 LES ENFANTS D'OURANOS, Perrotin, New York City, USA
March 3rd - April 15th, 2023
JR's new series Les Enfants d'Ouranos explores the tensions between the visible and invisible. The title of the exhibition translates to The Children of Ouranos—referring to the primordial Greek god of the sky who fathered the Titans, the first gods—and associates JR's subjects with holiness. These mystic works can be exclusively viewed at Perrotin New York until April 15th, 2023.

Les Enfants d'Ouranos presents images JR took while assembling his Déplacé.e.s processions, yet we see them through a different lens. Unveiling this new photographic and technical process, JR transfers the negative of the images directly onto reclaimed wood, adding black ink to reinforce the contrast. The children become glowing silhouettes, evoking classical depictions of divinity.

Les Enfants d'Ouranos captures children in a moment of transition. All possibilities lie ahead. Many of the pieces show the children in motion, running together in a mythical, yet mysterious place.

On view in one room of the exhibit are never-shown-before unique editions of paper block artworks, a marouflage on canvas of Valeriia, and a hand sculpture.

Learn more about the exhibit at Perrotin here.