"Les Enfants d'Ouranos" at the Parrish Museum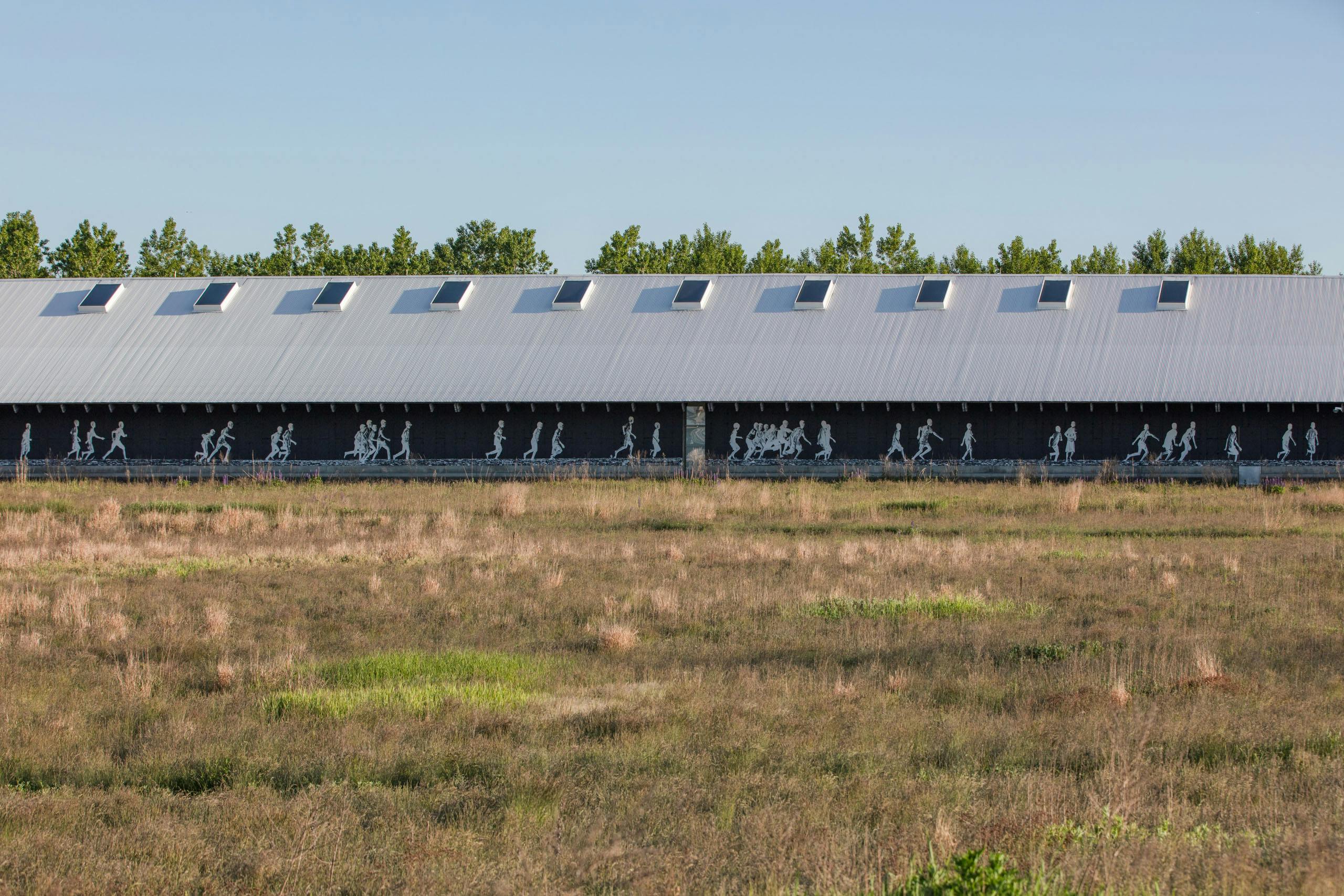 "Les Enfants d'Ouranos" at the Parrish Art Museum
May 27, 2023 - May 26, 2024
JR continues his Les Enfants d'Ouranos series with a large-scale, site-specific installation on the south façade of the Parrish Art Museum in Water Mill, New York. The 200-foot long photographic montage, depicting children playfully running, is visible from Montauk Highway and will be on display until May 26, 2024.

For the Les Enfants d'Ouranos series, JR transfers images he took at refugee camps in Rwanda, Ukraine, Mauritania, Greece, and Colombia during his Déplacé.e.s project onto reclaimed wood. The effect is a reversal of light and dark that brings the children into a mythical realm. The title of the series translates to "The Children of Ouranos"—referring to the primordial Greek god of the sky who fathered the Titans, the first gods—and associates JR's subjects with holiness. The work instills images of children directly impacted by global conflict and living in refugee camps with transcendence and influence.

The Parrish's architecture and its interplay with light will allow the children's silhouettes to shine and be visible to visitors and passersby from afar. JR's presentation follows previous façade installations by Hank Willis Thomas, Martin Creed, and Clifford Ross.

In conjunction with the façade, the large-scale artwork Les Enfants d'Ouranos, Bois #6 is on view in the Parrish Museum's interior lobby through October 22, 2023. JR's Les Enfants d'Ouranos artworks, which were previously exhibited at Perrotin Gallery in New York, show image negatives transferred onto reclaimed wood and reinforced with black ink, creating a dramatic contrast.



New Book: "Artist Until I Find a Real Job"