GIANTS, RIO DE JANEIRO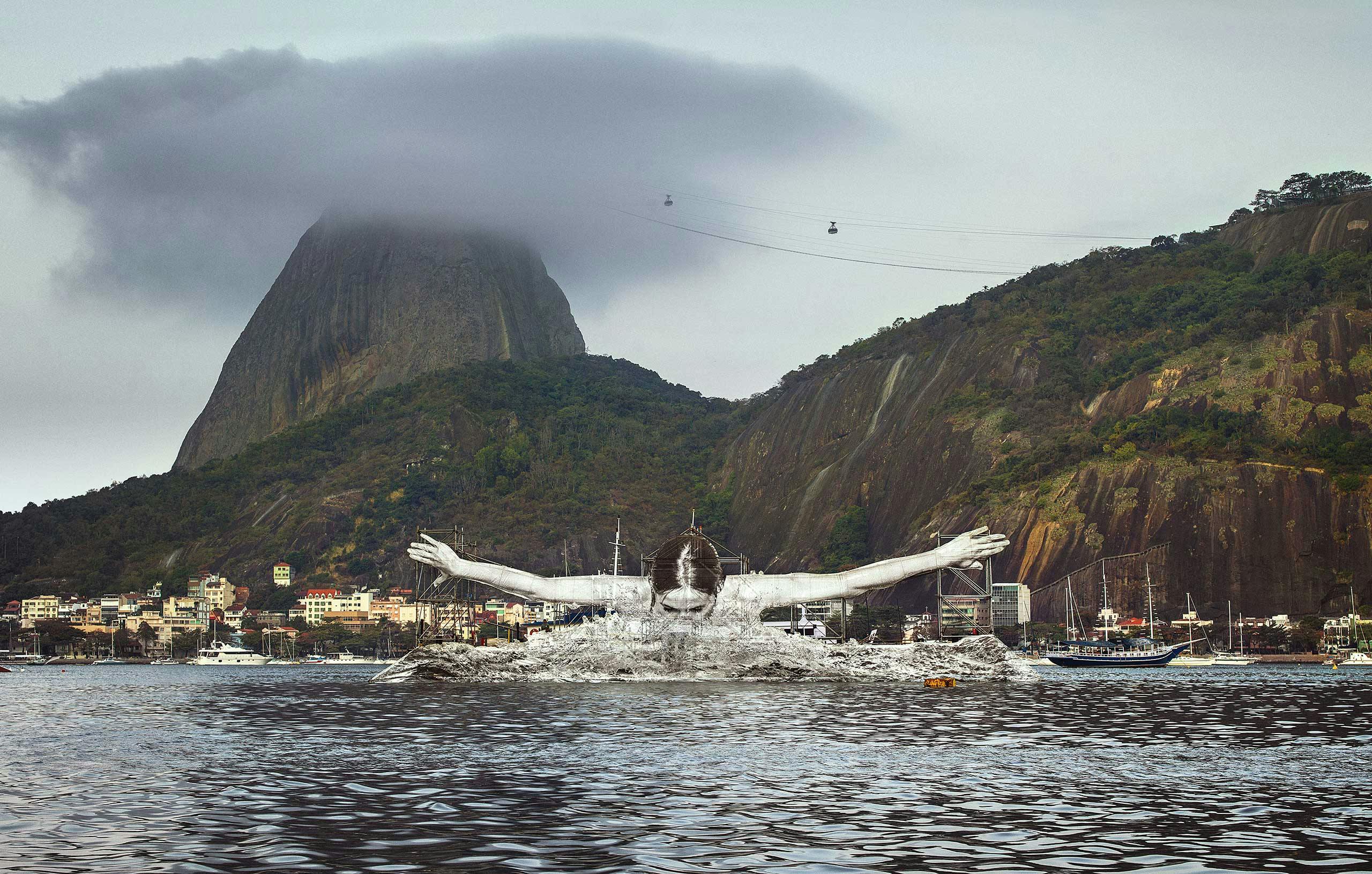 Rio de Janeiro, Brazil
2016
GIANTS, RIO DE JANEIRO, OLYMPICS GAMES 2016
As part of an artist-in-residence program of the Olympics, JR has created new installations taking place all over Rio de Janeiro during the 2016 Olympic Games.
The idea is to photograph athletes whose identity is blurred behind the "perfect motion" from an instantly recognisable Olympic event: diving, the high jump and the swimming section of the triathlon.

Rather than working with star athletes whose success makes them household names, JR is interested in athletes who are little-known in the eyes of the world yet sublimate the physical language of sport and thus form a distillation of the universality of the Olympic movement.
The images obtained are thus being installed in black and white on ultra-large scaffolds which themselves form an integral part of the installation, being the only things capable of supporting such large pictures. Each installation offers a plurality of viewpoints from both up close and far away.
The three Giants are in Flamengo, Botafogo and Barra da Tijuca.
Read a great article in the New York Times: http://nyti.ms/2aIz6e5