"JR: Chronicles," LOTTE Museum of Art, 2023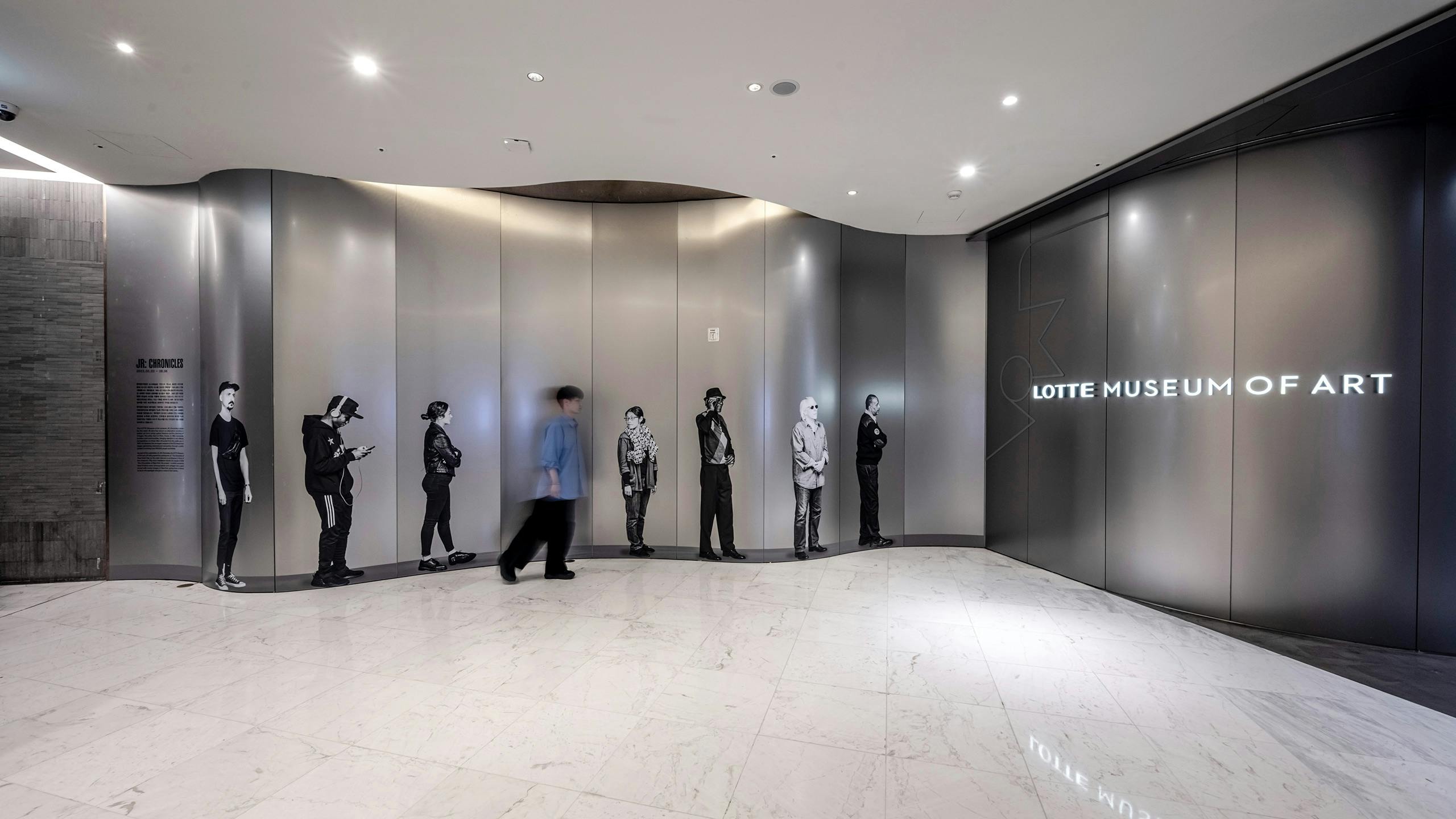 "JR: Chronicles," LOTTE Museum of Art, Seoul, South Korea
May 3rd - August 6th, 2023
After its inaugural exhibition at the Brooklyn Museum in New York (USA), and a European tour at the Saatchi Gallery in London (UK), the Groninger Museum (Netherlands), and most recently at the Kunsthalle in Munich (Germany), JR: Chronicles is coming for the first time in Asia at the LOTTE Museum of Art in Seoul (South Korea).

Through a diverse array of multimedia artworks, JR: Chronicles transports visitors across space and time, inviting them to experience JR's ephemeral installations that have taken place across the globe.

The exhibit traces JR's career from his start as a teenager documenting graffiti artists in Paris to his complex architectural interventions in cities worldwide and his more recent projects at the Louvre museum in Paris (France), and at the Tehachapi maximum security prison in California (USA).

It also presents twelve years of JR's Inside Out Project and features new footage from Group Leaders who have used the public art platform to create powerful installations with their communities.

In addition, the Lotte Museum's exhibition includes a never-seen-before, site-specific anamorphosis that appears to break through the museum wall. Standing on a ledge with Seoul's cityscape stretching out in front of the viewer, the installation invites visitors to reflect on JR's canvas: the streets of the city.

Exploring murals, films, large-scale pastings, and archival materials in the exhibit, the through line of JR's projects becomes clear: his commitment to community, collaboration, and civic discourse.